Financial Peace University
Spoiler alert: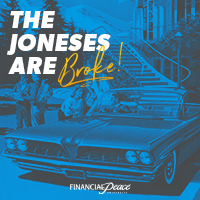 That means keeping up with them will only get you into MORE debt!
It's time to run fast and hard in the other direction, and Financial Peace University will show you how. Here at Lebanon church we offering a nine week program that will show you how to get out of debt and stay that way. Starting on January 24th we will show you how.