Pastor Steve's Story
In August of 2018 one evening before a church meeting I began to experience pain in my jaw and then latter in my chest. I though I was having a heart attack, thankfully that was not the case rather, it was determine that it was stress. The church allowed me to take an extended break from ministry for three weeks. This time gave me some time to think about where my future was heading and what I would miss out on if it had been a fatal heart attack. I knew I had things that I want to accomplish for God in the church and I have 5 grandchildren that I want to see grownup. I could not do that unless I changed my lifestyle. You might say God was trying to get my attention and he did. God put on my heart that I should do something with the book a friend of mine wrote called "Bod 4 God". I had this book for a very long time but had not really read it, so I did. This idea of making a lifestyle change is what I needed and that is what is at the heart of this book. It is not about going on yet another diet, that may last for a while. It is about changing the way I treat my body and the desire to live in such away that I would please God.
One day while I was mowing grass God said to me, Steve you need to share this book with your church and the community of Dinwiddie. The program is called "Losing to Live". Losing to Live will show you how to lose weight and keep it off through establishing a Bod4God lifestyle.
There are three unique aspects of Losing to Live that make it so effective:
It is a biblical program. You will learn how to apply the Bible to your life in the area of losing weight and improving your health.
It is a personal program. You will learn how to craft your own individual lifestyle program.
It is an incremental program. You will learn how to choose "Small Steps To Life" that will slowly but surely lead you to lasting life change.
This powerful combination is what will make this plan so successful for you.
One of the biggest reasons most people fail on traditional diet plans is that they are required to eat what the plan tells them to eat. This approach simply doesn't work, because we don't all have the same appetites, background or circumstances! Bod4God helps you craft your own personal plan that you will follow gladly for the rest of your life.
Watch this video for an overview of "Losing to Live"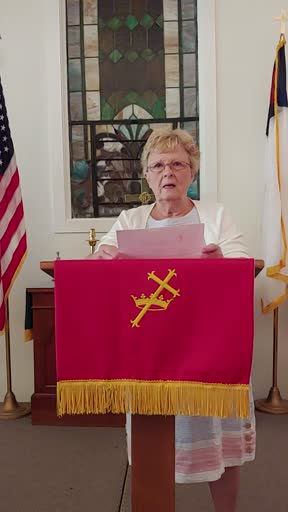 You are Invited to Join Pastor Steve and Others
Beginning September 30th we will begin this 12 week journey to having a healthier body together. Here is an added bonus the program ends on December 16th the week before Christmas. What a great gift you will be giving yourself, a healthier body. Register Here Today to take part.

The group will be meet on Sundays at 6:00 p.m. for 90 minutes at Lebanon United Methodist Church (contact info below). Using the book Bod4God as our guide we will explore ways to change our lives. Remember there is no diet plan in this program though we use the word DIET for our keys to victory.
D edicatation - Honoring God with your body
I spiration - Motivating Yourself for Change
E at and Exercise - Managing Your Habits
T eam - Building your Circle of Support
Thousands of people have lost tons of weight using these four keys.